The Last Chance Saloon Band from Yorkshire UK
Hoedown, Barndance, wedding band, cowboy ceilidh, festivals
phone 07801 352983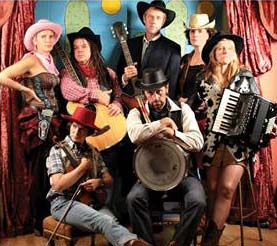 The Last Chance Saloon Band brings a Hoedown with attitude for the 21st-century with swinging tunes and dances in this cowboy ceilidh.


Their high energy shows mix dynamic songs with traditional tunes, and country takes on modern classics. With top musicians from Cabaret Heaven, Pepperjam, the Ski Band and the Peace Artistes, their brilliant caller brings people together and will have you dancing with complete strangers to everything from Johnny Cash to "Hillbilly Abba" to Jigs. It's a whole heap of fun!
... just wanted to say thank you all so very much for making his birthday do so brilliant! Your band is just fab, you made everyone so happy, it was great to see all ages shedding inhibitions and dancing. We have had so many comments from folk saying what a good time they had had.
A massive thank you for playing at our wedding, everyone thoroughly enjoyed themselves, we had a total blast. You guys made our wedding. Thank you. Mandy, July 17

"What a brilliant band! They arrived on time, set up efficiently, played like angels. The floor was filled immediately, the instructions were clear without being bossy, the whole evening was FUN. Would we book The Last Chance Saloon Band again? Yup! Sure as gun's iron!" Margaret, June 18

This band played for a barn dance celebrating my 70th birthday. Guests of all ages expressed their approval and for myself, I thought they were the best C&W band I have heard. They had a lot of energy and played with great enthusiasm. They helped make my special day one to remember for all the right reasons. Thank you Phillip, Mar 18
"A great band and particularly good at reaching out to the audience"
Jeremy Shine, Director, Lakes Alive Festival

"We all had an absolute ball. The band was superb"
Louise and Peter, birthday bash, N. Yorks.

"You were all excellent and made our wedding really special. I will definitely think of your band if we have another big doo."
Thank you Paul and Luc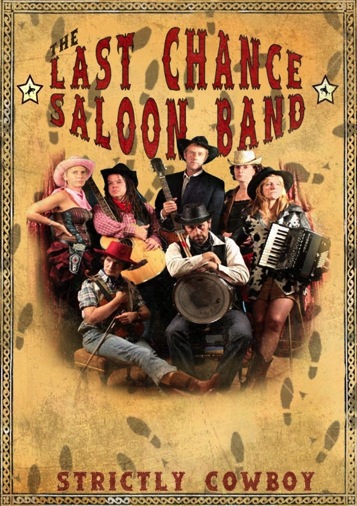 "You guys are amazing...just had the best night out...soooo much dancing! Thank you!"
Krista 2014
"You really did make our party go with a bang. Everyone loved you and your callers were amazing at getting everyone up dancing (even my mother in law who vowed she wasn't going to dance!!!). We both had a great night and everyone is raving about it"
Alex 40th birthday 2013 York
Thank you for our barn dance last night, all my friends and guests, said it was the party of the decade (best party they had ever been too). Your band played a massive part!
Nathan 40th birthday 2013 Knaresborough